♥ Friday, May 27, 2011, @ 3:38 PM

we keep u as a "friend" you still can ask what is friend for ?
you tell your mum what we told you and we never even say anything and just forgive you .
LET ME TELL YOU ! I WONT BE THE GIRL LIKE LAST TIME !
I WONT WANNA BE THE BAD WAN WHO KEEP SAYING STH THAT I CANNOT EVEN SAY OUT ! I AM SO DAM ANGRY . ><
PLS JUST GET AWAY FROM ME !



Profile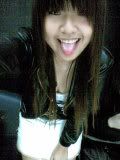 YUNYU :D
♥ KANGKANG,GWY&PHYY :D

being loved

♥




Adores ♥


♥A ring



Escapes




♥♥

GIRLFRIEND


♥♥

Pearlyn


♥

Lina

♥

Sihui

♥

Kailing

♥

Jianwei

♥

Huayhoon

♥

Weiyi

♥

Beeting

♥

Guiqing

♥

Sinling

♥

Hongsheng

♥

kevin

♥

Celestine

♥

Azam

♥

Aaron

♥

Francis

♥

Eunice

♥

Wei qiang